ONLINE Training of Tibetan Yoga Lu Jong
YOGA AND MEDITATION FOR ANYONE
DESCRIPTION
Lu Jong is a very valuable practice with infinite benefits that has been passed down from generation to generation thanks to its great benefits for balancing the body, breath and mind . In our school we work teaching this healing method to people of any age or physical condition. It is a training in Yoga with which you will learn to perform forms that strengthen the body, muscles and ligaments, but also what strengthens the mind.
At Lu Jong we work through breathing. It is important to feel the breath in the navel area, inhaling and exhaling correctly helps us to connect with ourselves. That's why when we talk about Lu Jong we talk about a moving meditation.
The training lasts a total of 14 days (The dates may vary and are flexible, but they must be a total of 14 days for the certification, in the afternoons in Spain and mornings in Latin America) plus 3 extra days, after the exams and the online classes with master Tulku Lobsang live:
Annual academic course : 7 weekends during a year, in person online. Along with the final masterclass, they are a very significant time for you between theory and practice.
In  special justified cases, classes may be adapted to the needs of the students.
In  100% ONLINE TRAINING Online training from anywhere in the world an in person from DUBAI. Yoga classes to obtain the instructor certificate.

Interactions from home.

We will have class in Dubai too, in person.
METHODOLOGY AND PROCEDURE
Provided in a unique context, this ancient training will be transmitted in a dynamic and simple way so that you can get the most benefit and easily put it into practice. The method seeks practice above the conceptual or intellectual level. Students are introduced to the practice during teaching and its objective is for the student to acquire the dynamics to later practice it alone and to experience the benefits for themselves.
Lu Jong is a valuable Tantrayan formation transmitted since ancient times by Tibetan masters, so the importance of transmission must be highlighted, maintaining the purity of the teachings and connecting with the master. In addition to practice, it is important to know and become familiar with a wide range of content that will be at your disposal:
SECTION 1: BENEFITS AND ORIGIN
INTRODUCTION.
GENERAL BENEFITS OF LU JONG
INFLUENCE OF TULKU LOBSANG.
HISTORY OF LU JONG
HOW LU JONG WORKS
THE FIVE ELEMENTS
SECTION 2: TIBETAN AND TANTRAYANA BUDDHISM
TIBETAN BUDDHISM
TANTRAYANA: BODY AND MIND.
SECTION 3: TIBETAN MEDICINE
THE THREE HUMORS
MANIFEST DISEASES
THE SPINE
WESTERN MEDICINE AND ANATOMY
SECTION 4: ADDITIONAL PRACTICES
SECTION 5: PEDAGOGICAL ORIENTATION
GUIDELINES FOR PRACTICE
THE EFFECTIVE TEACHER
PREPARATION
TEACHING TECHNIQUE
MODIFICATIONS
POSIBLE PROBLEMS
LU JONG MUST BE TEACHED INDEPENDENTLY
SECTION 6: ORGANIZATION OF COURSES
SECTION 7: LU JONG'S MOVEMENTS
LUNG RO SEL

 

MOVEMENTS OF THE FIVE ELEMENTS

 

MOVEMENTS OF THE FIVE PARTS OF THE BODY

 

MOVEMENTS OF THE FIVE VITAL ORGANS

 

MOVEMENTS OF THE SIX DISORDERS
ADDITIONAL MOVES

 
SECTION 8: APPLICABLE HEALTH ISSUES 
ORGANS AND DISEASES

 

COMMON DISEASES

 
Lu Jong's training is internationally certified, so the quotas are divided into 3:
Tuition Fee at Nangten Menlang International Tibetan Yoga Medical Center.
Training subscription (Part corresponding to training, teaching material, TAV training platform… from yogalujong.com) with payment facilities.
Final payment of Live Online Masterclass with Tulku Lobsang Rinpoche to Nangten Menlang International.
* To know all the details, contact us.
* Rates adapted to Latin American countries where Lu Jong has already been taught: Mexico, Peru, Colombia, Ecuador, Chile, Argentina, Panama, Puerto Rico, Uruguay, Aruba, Costa Rica, Brazil, Las Vegas, Ukraine, Russia, Bulgaria… 
Now it is possible! Pay your Lu Jong training in 1, 2 or 3 payments
No interest! Sign up now and divide the amount into 1, 2 or 3 payments, without paying a penny more. Thus, nothing will prevent you from training, you start today and pay for it little by little.
GET YOUR LU JONG YOGA CERTIFICATE
You will receive the certificate after successfully completing the course and being able to register as an Educator with NMI. You must:
1. Complete the course by accessing the live classes.
2. Pass the final theory exam online.
3. Pass the online forms final exam.
4. Attend the online masterclass with Master Tulku Lobsang Rinpoche.
No previous knowledge of other yogas or meditation techniques is required, although a first contact with the Lu Jong movements is recommended before taking the certification *. You can find videos on our channel:
* If this is not the case, contact us at
(+34) 644 559 165  (whatsapp or phone) or via info @ tuarboldevida.com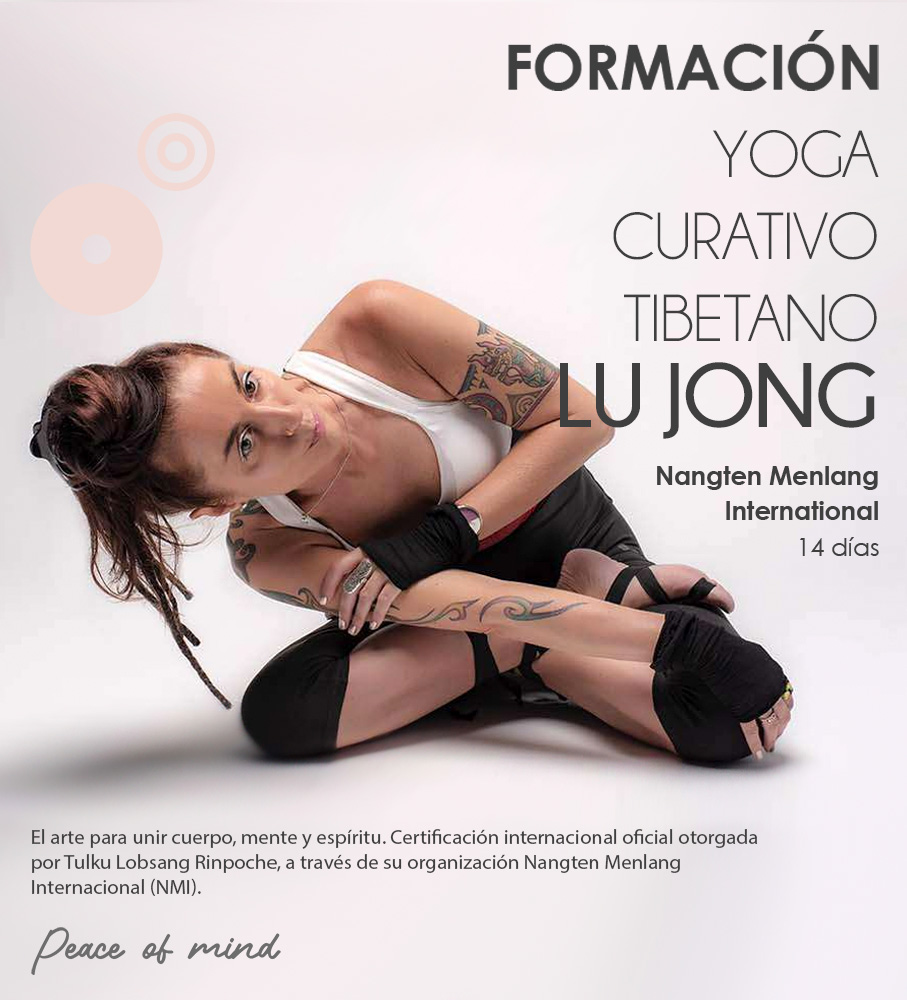 DUBAI: 2 to 5 January 2023
DUBAI: 9 to 12 January 2023
ONLINE: 4 and 5 February 2023

Didactic units that make up a manual of more than 300 pages.

Access to the training room and private WhatsApp group (Doubts, news, schedules...)

Diploma of "LU JONG TIBETAN YOGA INSTRUCTOR" from Nangten Menlang International.
STUDENT REVIEWS VERIFIED BY GOOGLE